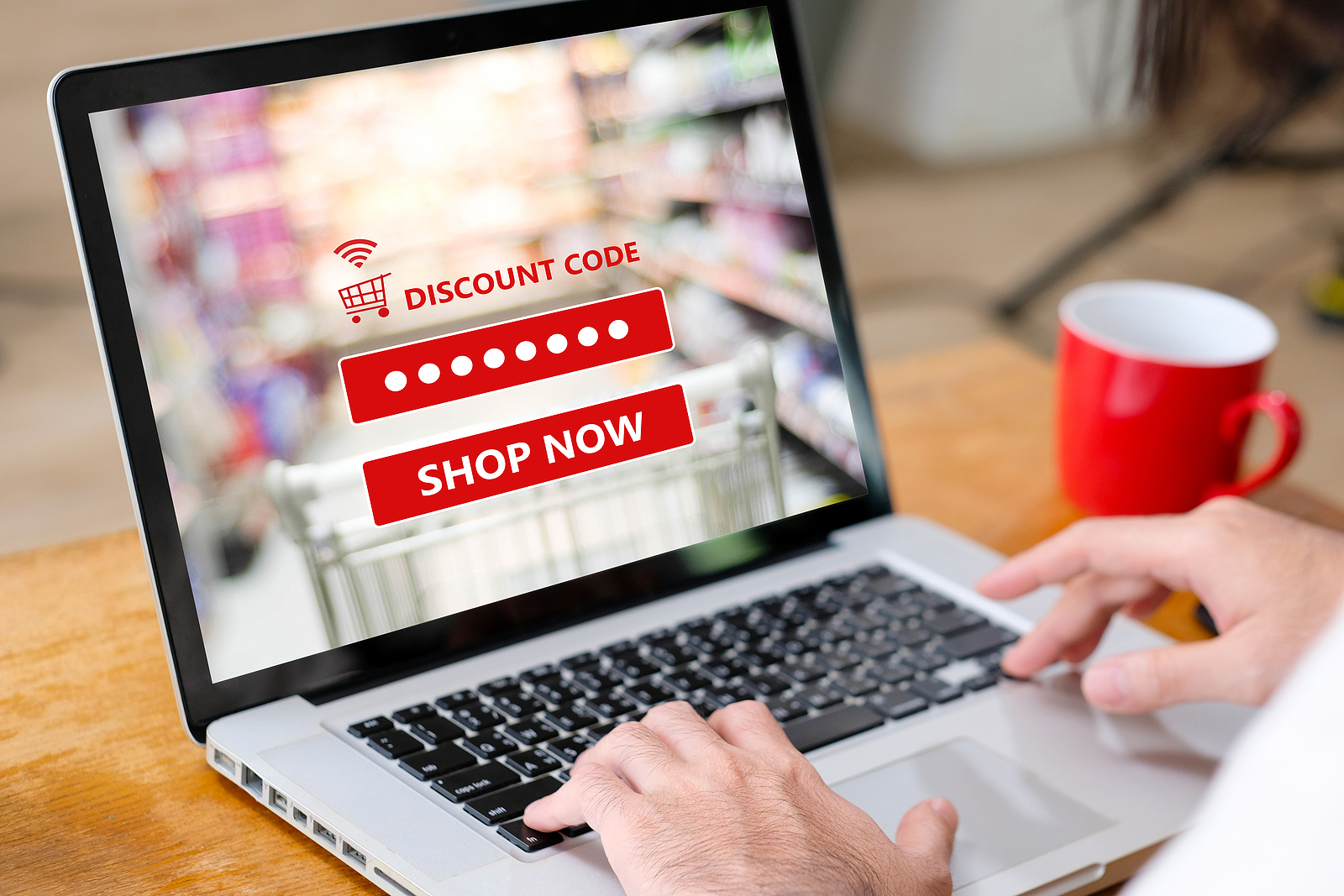 Do you remember when newspapers were mainstream and they had TV shows about people who would spend hours cutting coupons and walk into a store and buy $1,500 worth of cat food and detergent and Ritz crackers and pork rinds and then use all of those coupons and then only pay $4.50 for all of their shopping?  Yea, that was cool.  The show was so popular that people were stealing other people's newspapers and mail to get more coupons.  Oh man.  Good times.
Well, I am not here to tell you that you are going to be wealthy by cutting coupons every day. First off, it's a waste of time unless you're not working and you have the time to find coupons for $0.25 off a can of tuna.  While many newspapers are going the way of the dinosaur, there is a new discount game in town called "the internet" or "the interweb" as some folks call it.  The internet is full of thousands of dollars of discounts on products and services and you should take advantage of it.
Due to Covid and the nation shutting down, some very large habits exploded over the year proceeding the national shutdown and one habit was online shopping.  Retail shopping was already having a lot of issues, but Covid put the nail in the coffin for hundreds of brick and mortar retail stores.  Now that online shopping has exploded, here are some things you can do to save some cash.
DISCOUNT CODES
As I am buying items from online shops I am always looking to save some money here and there.  It takes about 5 minutes to do a search for a web site name + discount code.  The easiest example is Snapfish where I create and purchase photo books.  For a 30 page photo book, the typical rate is about $75. A quick search of "snapfish discount code" usually brings up codes that offer up to 70% off the books.   This isn't like saving $5 or $10.  This is saving like $45.  Another example was a summer camp I was signing my kids up for.  It was really random but I put in "blah summer camp discount code" and lo and behold, there was a code there for 20% for new attendees.  One code saved me about $200 off a sports registration for both of my kids.
Some sites that provide discount codes for thousands of retail web sites include:
Like I said, I don't hunt around every day, but if you are buying something and it costs over $50 or $100, I recommend that you look for online codes.  It's fast and could save you some money.
USING CASH BACK PLUGINS – GOOGLE
If you are shopping a lot online, you should take advantage of a ton of cashback offers you get through Google extensions.  Browser extensions are plug-ins you can download on web browsers like Chrome or Safari, and some of these tools can do your bargain-hunting homework for you.  How does it work?  If you are browsing a product on Amazon for example, a plugin like HONEY will see the product page you're on and go out into the web site and compare prices with other sites immediately and tell you if you are able to purchase the product on another web site.
The following are 5 browser extensions you can use on Google to save you money:
HONEY


Honey

is a browser extension that promises to help you find and automatically apply the best coupon codes at checkout before you complete an online order.

GIVING ASSISTANT


Giving Assistant

is a shopping website that helps people locate deals and donates a portion of eligible purchases to the shopper's nonprofit of choice.

RAKUTEN CASH BACK
Rakuten is a cash-back website that calls its browser extension the Cash Back Button. After download the extension, you can use the button to activate cash back directly at store sites and automatically apply coupon codes at checkout.  Basically you get paid cash back for shopping you are already doing.  You will get notified by email of your savings and a check every few months.


COUPON CABIN
Save money, earn up to 5x more cash back and get paid faster with CouponCabin's free, easy-to-use money-saving app! No matter what you're shopping for, we can find a discount.
How do you get these apps?  Simply click here and go to the Google Apps store and search for the apps above.  Once you find an app you want, simply install in your chrome browser and you will see the icons at the top right of your browser.